1. Key features of the VPN service
In a world where digital technologies play an increasingly important role in our daily lives, ensuring online security and anonymity is becoming a priority. One of such powerful and convenient programs is the client from the VPN service. In this article, we will look at the main features and benefits of a VPN service, as well as look at practical examples of its use. Our VPN service provides a range of features and capabilities, making it an attractive choice for those who value their online privacy and security:
- Support for various protocols such as OpenVPN tcp/udp, Stealth, Wireguard, IKEv2, L2TP/IPsec and PPTP.
- Availability of 53 locations around the world, allowing you to bypass geo-blocks and access content from different countries.
- No activity logging, providing an additional level of anonymity.
- Possibility of unlimited downloads and up to 10 connections per account.
Minimum requirements and settings:
- Windows 10-11, Windows Server 2016-2019.
- For Windows 7-XP and Windows Server 2012, additional TUN/TAP drivers need to be installed (contact technical support).
- Android 5-12
- For VPS/VDS/DS when using VPN, for the RDP connection to work correctly, you need to turn off the kill switch option.

2. Install VPN software
The program is designed for different operating systems, which makes it a universal solution for users of various devices:

After installation and launch, the program looks like this: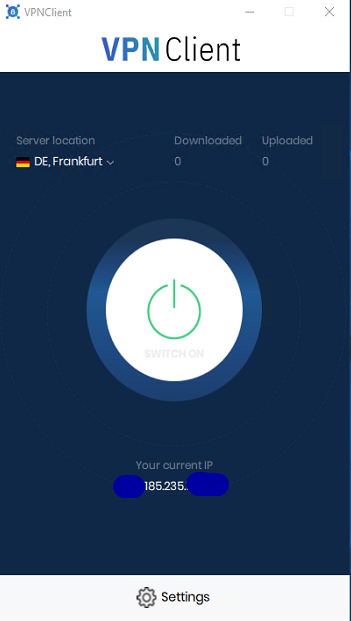 Where at the bottom of the program is your current IP address. Let's check in parallel through the browser what IP address we have now. You can check through any site by searching whatismyip or myip, 2ip :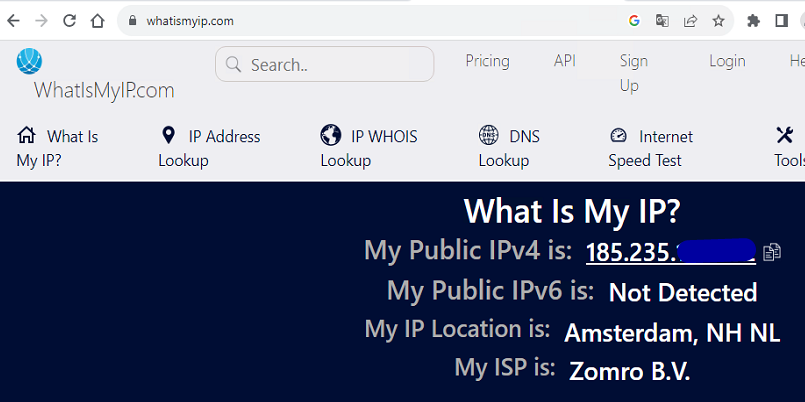 3. Connect via VPN
Connecting with VPNClient is simple and intuitive. When ordering a service, the Users are provided with a username and password in the Instructions, which must be entered into the program.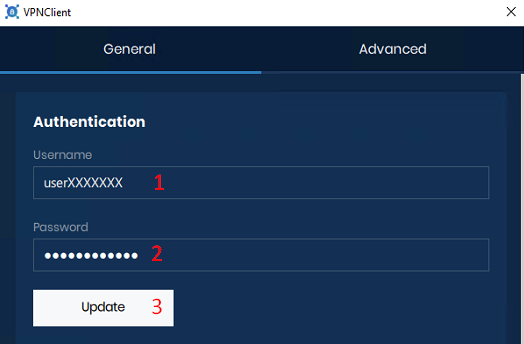 After that, in the main window, in the "Server location" drop-down list, you can easily select the desired country from the list and connect to it. There are several categories of countries - Recommended, Favorite.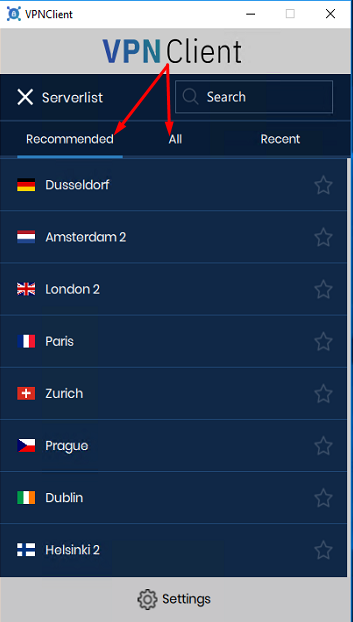 After, to connect, press the button - ON.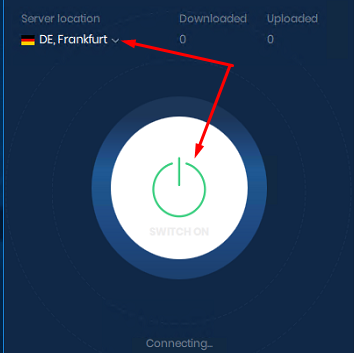 Connection in progress. After that we will have a new IP address. This is also confirmed when checking in the browser. The program also indicates the VPN operation time and the volume of downloading and uploading data when using the VPN.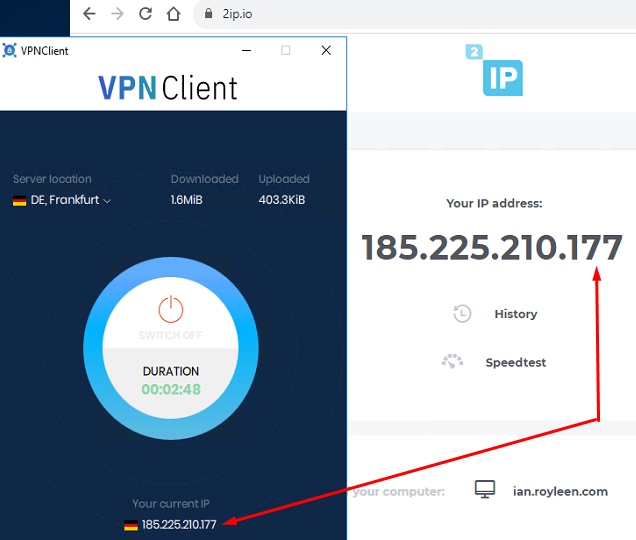 Examples of using.
1. Bypass geographic blocking. If you want to access content that is not available in your country, our VPN service will allow you to connect to a site/server in another country and bypass the block.
2. Data protection in public networks. By connecting to public Wi-Fi networks using a VPN, you will ensure the protection of your personal data from the loss of confidential information and / or possible potential cyber threats.
3. Anonymous download and view. A VPN will allow you to download files and view content anonymously by hiding your real IP address.
4. Using a VPN as an added security element. The VPN service can also be used as part of a nested VPN (proxy) + server to provide an additional layer of security. It can be run both on your computer and on a remote virtual or dedicated server.
Conclusion
Our VPN service is a powerful tool for security, anonymity and freedom in the online world. With its many locations, support for various protocols and user-friendly software, users get access to the Internet with additional privacy guarantees. Whether it's bypassing geographic restrictions, protecting your data, or using a nested VPN as an add-on, a VPN service provides a reliable solution.