After activating the service, credentials to the service is sent to the email registered in the account. In addition, credentials can be found in your personal account.
The process of searching for access data is identical for all services, so let's, for example, consider searching for credentials for a virtual server service.
1. In your personal account, go to the "Services" menu - Virtual servers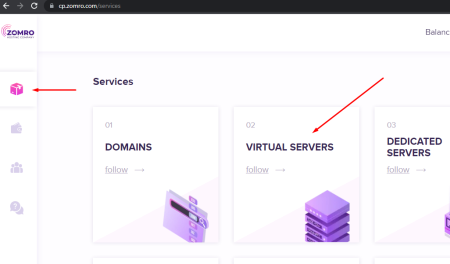 2. The list of services can be displayed as a list and as tiles. To obtain access data, you must use the service menu (ellipsis) and select "Instructions"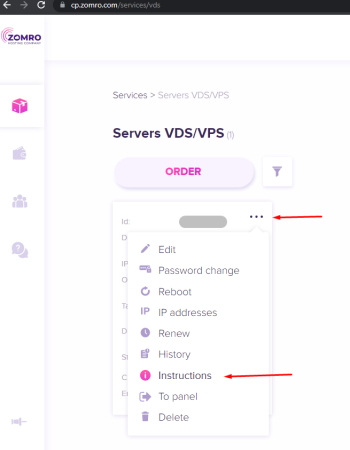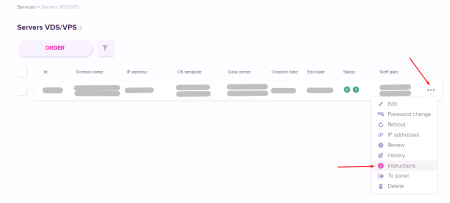 3. As a result, a form will open that displays credentials to your service.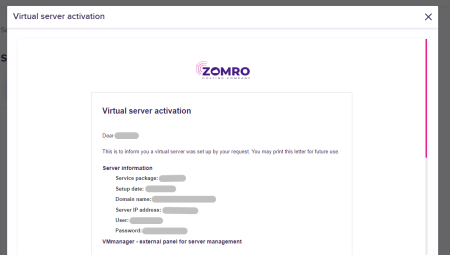 Enjoy your work.